8-10.09.2017 Wiels Art Book Fair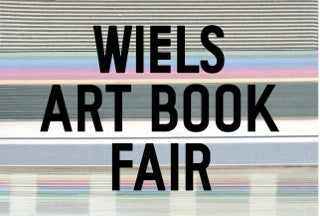 Jap Sam Books will attend the Wiels Art Book Fair on Saturday 9 and Sunday 10 September. Meet us, and take a look at our book table with new releases and backlist.
WIELS organizes for the third time in September the WIELS Art Book Fair presenting over 50 artists, publishers & collectors who offer art books, artists' books, photo books, catalogues, periodicals & other printed matter to the public. On Saturday and Sunday, a complementary programme of presentations, lectures and other related events will be presented.
For more information: http://www.wiels.org/en/events/989/WIELS-Art-Book-Fair-2017-