Beurs van Bijzondere Uitgevers 4 & 5 December 2021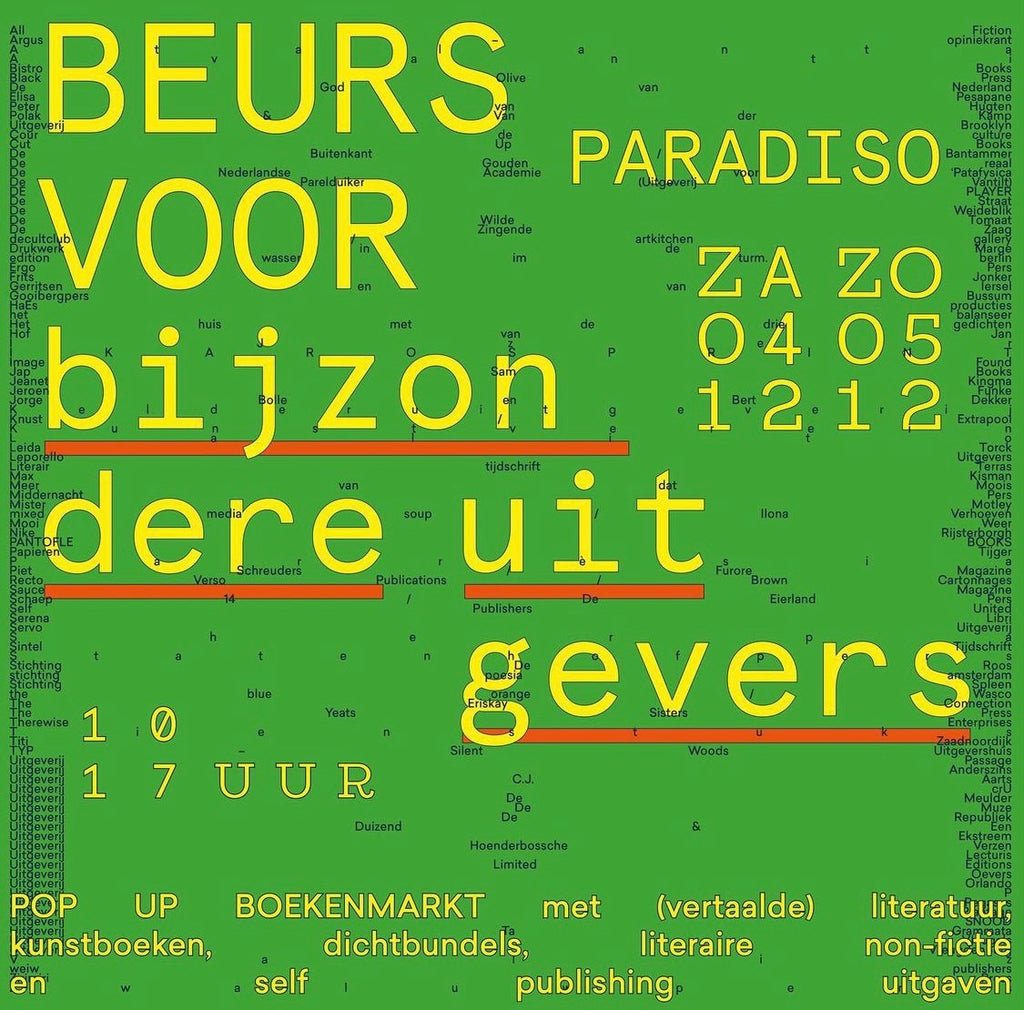 Beurs van Bijzondere Uitgevers 2021 is on!
This year Jap Sam Books can be found at Beurs van Bijzondere Uitgevers on December 5th (Fair of extraordinary publishers). Come by and say hello!
About Beurs van Bijzondere uitgevers:
Over a hundred publishers and makers from The Netherlands and Belgium sell on Saturday December 4th and Sunday December 5th for the 44th time art books, (translated) literary masterpieces, poetry collections, self published publications, literary non-fiction, unique (paper) objects, riso- or silkscreen prints at Beurs van Bijzondere Uitgevers in all halls of Paradiso. 
All these publishers and creators are connected by their authenticity, creativity and persistence. These mostly specialist publishers and makers deliver relatively a small contribution to the Dutch book-world in terms of quantity, but their special publications are highly artistic and of very good quality with a lot of care for the making process and the materials. Every important Dutch author and artist has published with these publishers at least once in their career.
Beurs van Bijzondere Uitgevers is Paradiso's longest running event. The first edition took place in 1977. Last years edition didn't go through because of corona, so this year will be the 44th edition.
The event takes place from 10.00 till 17.00 and a QR code is required to enter.
Tickets 5 euro including day membership 
Tickets and more information: Paradiso