Alexis Blake winner of Prix de Rome Visual Arts 2021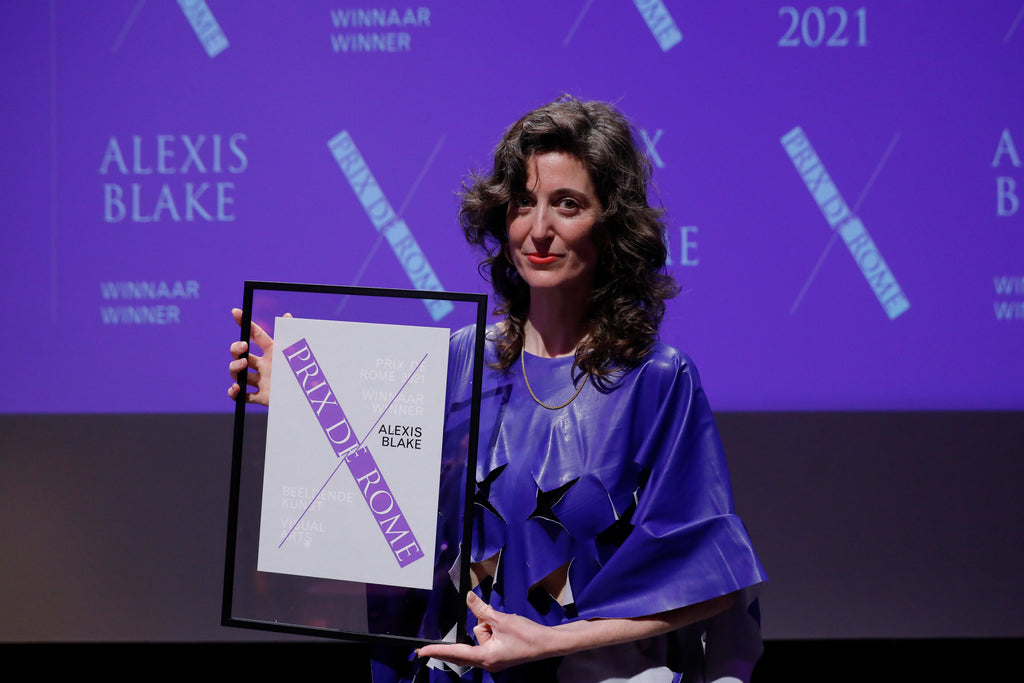 Winner Prix de Rome Visual Arts 2021: Alexis Blake. Photo: Bas Czerwinski
On Tuesday November 30th Alexis Blake received the Prix de Rome Visual Arts 2021 from demissionary Minister van Engelshoven of Education, Culture and Science. Blake received this award for her performance Rock to jolt [ ] stagger to ash. The award comes with a 40.000 euro cash prize and a work period at an artist at residency of choice. The Prix de Rome is awarded once every two years to a talented visual artist in The Netherlands. 
Alexis Blake, Rock to jolt [ ] stagger to ash 2021 photo: Daniel Nicolas
The other nominees for the Prix de Rome 2021 were Mercedes Azpilicueta, Silvia Martes and Coralie Vogelaar. They were all judged on a new work which they worked on for the past few months.
Jap Sam Books made the accompanying publication Prix de Rome 2021 in cooperation with Mondriaan Fund. With text contributions from Dagmar Dirkx and Esmee Postma, they wrote about all the nominated artists. Rein Wolfs wrote specially for this publication an essay.
For more information: Prix de Rome
Jap Sam Books