08.02.2019 GOLD German Design Award 2019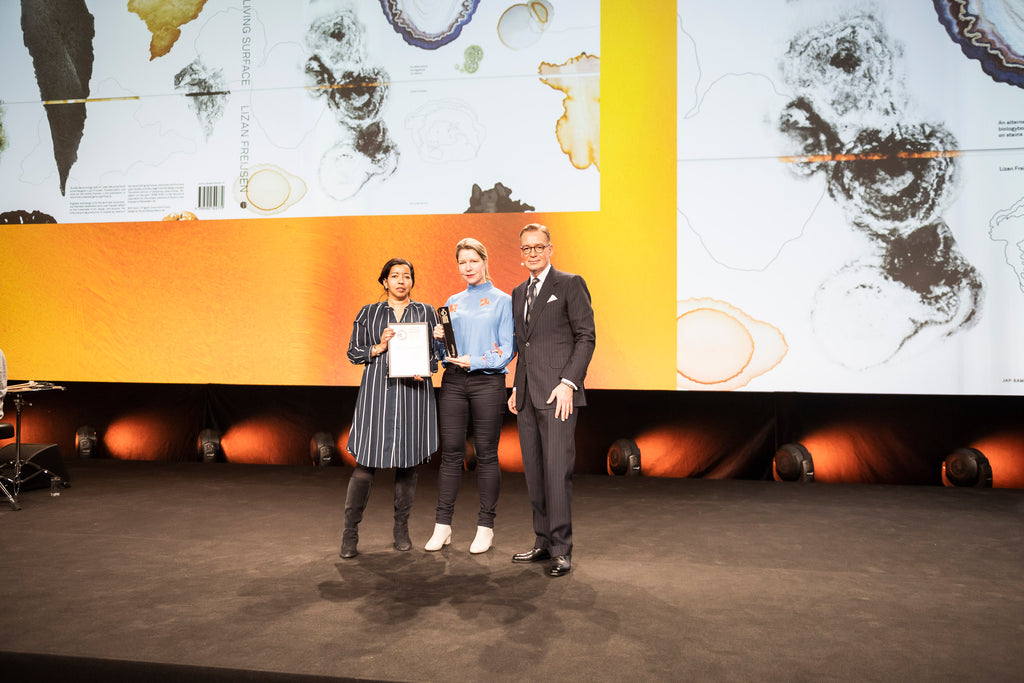 GOLD
Teamwork can lead to beautiful things!
Our publication about the work of Lizan Freijsen, designed by Renate Boere, printed by Graphius Group, and supported by Stimuleringsfonds Creatieve Industrie and crowdfunding Voordekunst, was honored by the German Design Council with one of the 50 GOLD German Design Awards, out of 5.400 entries from 63 countries for the Product and Communication Design categories.

The German Design Awards constitute the German Design Council's premium international prize, and are one of the world's most renowned design competitions. A total of 50 gold prizes were awarded across 55 categories.
On friday February 8th, the German Design Award ceremony took place at the opening day of Ambiente at Messe Frankfurt.
We are proud that our publication The Living Surface. An Alternative biology book by Lizan Freijsen received one of the 50  GOLD German Design Awards in the category 'Excellent Communication Design'. 
Source: German Design Council. Photo: Lutz Sternstein
For more information: https://www.german-design-award.com
Jap Sam Books