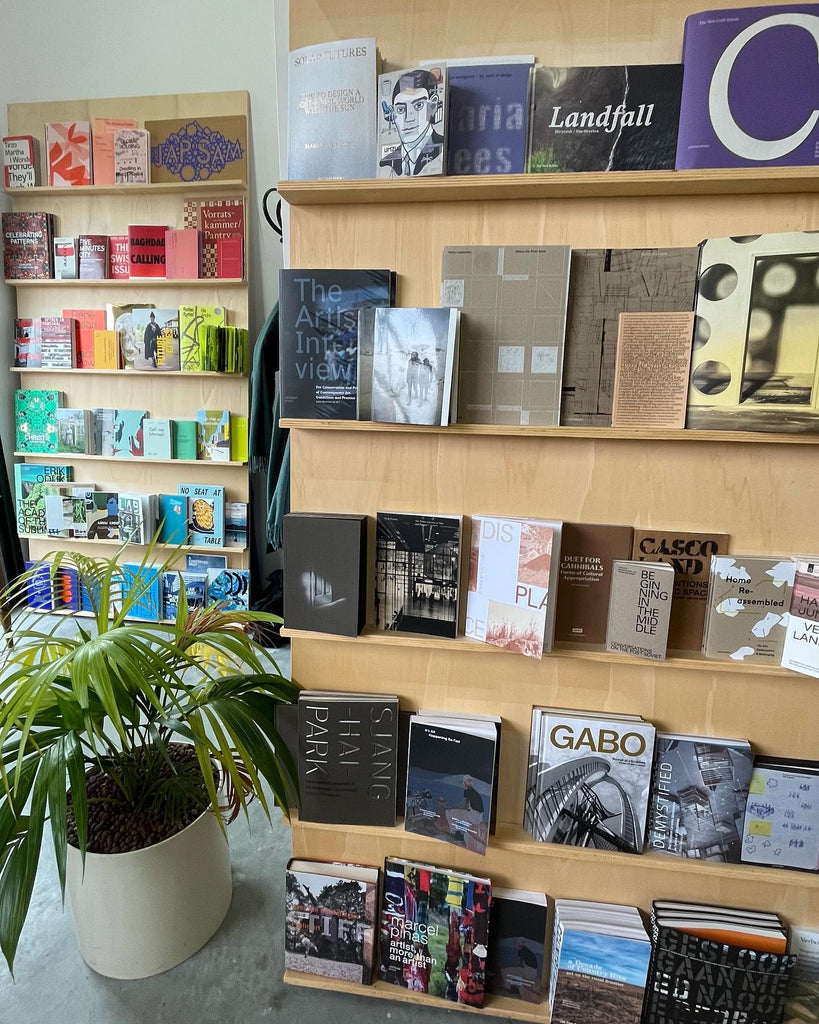 After a busy period at the office with many new publications we will soon slow down to enjoy the summer days and work behind the scenes on this years catalogue, organizing our office, and of course prepare the upcoming launches and fairs. We hope you enjoy your summer, whatever it may be you are planning to do. Our webshop stays open, so it is the perfect time to browse for some books you always wanted to read ;) Bear in mind that the processing of orders might be a bit slower than you are used to during this time.
At the end of this summer we will be back with many new publications! Amongst these collaborations with  Monika Auch, Han Schuil, Madelon Hooykaas, Diana Scherer, Simone Albers, Rob Perrée, Jan van de Pavert and more, we are excited to share everything with you when the time is there.
But first, we have a book launch planned on July 16th, 
Out Side In Side Out
by Linda Molenaar at the Bergkerk in Deventer. This publication is an overview of 25 years of work by Dutch Visual artist and performer Linda Molenaar, linking animal aspects in humans with human aspects in animals. The eponymous solo exhibition by Linda Molenaar is open to visit from July 15th until July 30th at the same venue, with multiple special performances planned.
Pre-order
Out Side In Side Out
>>>
For more information and the performance program
>>>
Looking back at the Books are Bridges book fair in Rotterdam that took place last weekend, where Jesse Presse showcased a selection of our publications, makes us excited for the upcoming book fairs we have planned! In September we will participate in the Miss Read Berlin Art Book fair, and in October we can be found at the Frankfurter Buchmesse. Come by for a chat, and to check out our latest launches in person! 
Team Jap Sam Books
Eleonoor Jap Sam
Erik Hombrink
Ronja Driessen
Giorgia Rota
Ronja Driessen