November 29th launch event 'Role of Play' at Pakhuis de Zwijger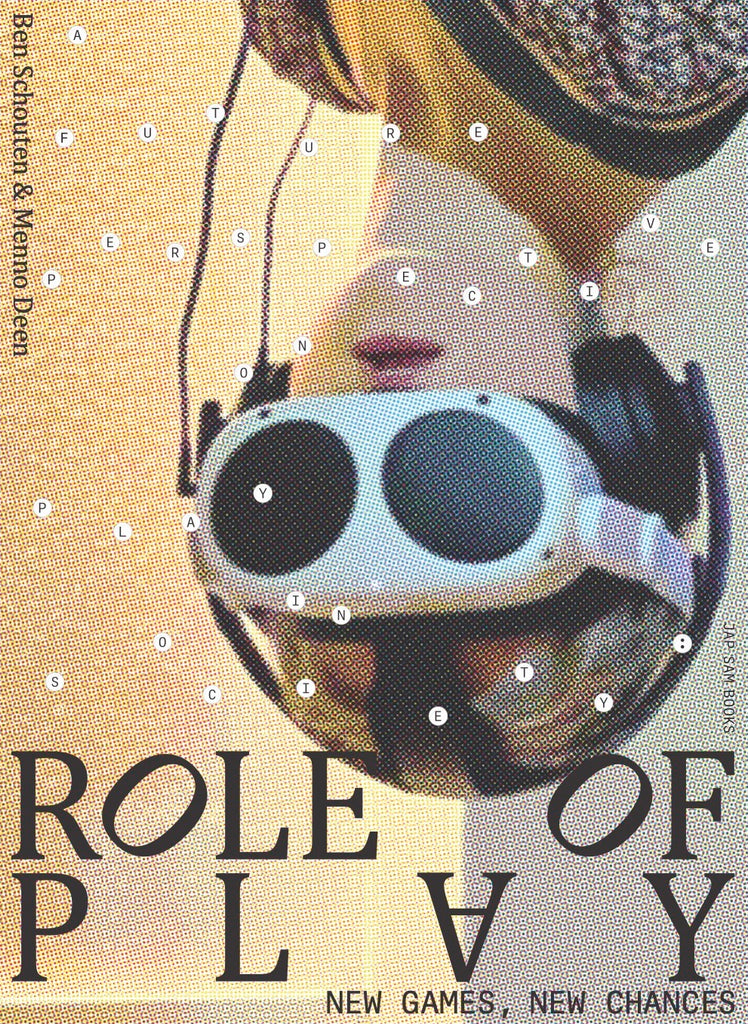 On the occasion of the book launch of
Role of Play. New Games, New Chances. A Future Perspective on Play in Society
by Ben Schouten and Menno Deen, Pakhuis de Zwijger in Amsterdam organizes an evening to engage in conversation and playful interaction with various designers and researchers about how our gaming culture has changed since the digital revolution of the past 50 years. 
During the evening, we will play one or more award-winning games by Dutch designers together with the audience. In doing to, we illustrate the rich game culture in the Netherlands that focusses on creativity as an alternative to (compulsively) following the rules.
Role of Play
investigates what new rules of play are to come, several decades after the advent of videogames. Do we need more or no rules at all, or do other rules apply? Who determines which rules we play by? Play is always under construction.
Design by Studio Renate Boere, project management by Ben Schouten, Andrea Mologni, and Eleonoor Jap Sam, Research by Ben Schouten, Gabriele Ferri, Menno Deen, Andrea Mologni, contributions by Ed van Hinte, Mees Drissen, Joost Raessens, troy Innocent, Kummargi Yulendj, Bambi Boland, Beatriz Ibeas, Genèviéve Korte, Ondrej Kocholaty, Chris Gruijters & Gijs Houdijk, Martijn Kors, proofreading by Aaron Bogart, and final editing by Eleonoor Jap Sam.
Made possible by Creative Industries Fund NL, Amsterdam University of Applied Sciences, Department of Industrial Design, Eindhoven University of Technology, and Dutch Research Council (Grant #652.001.005).
Ronja Driessen