November 15th launch of ' The Thinking Foot'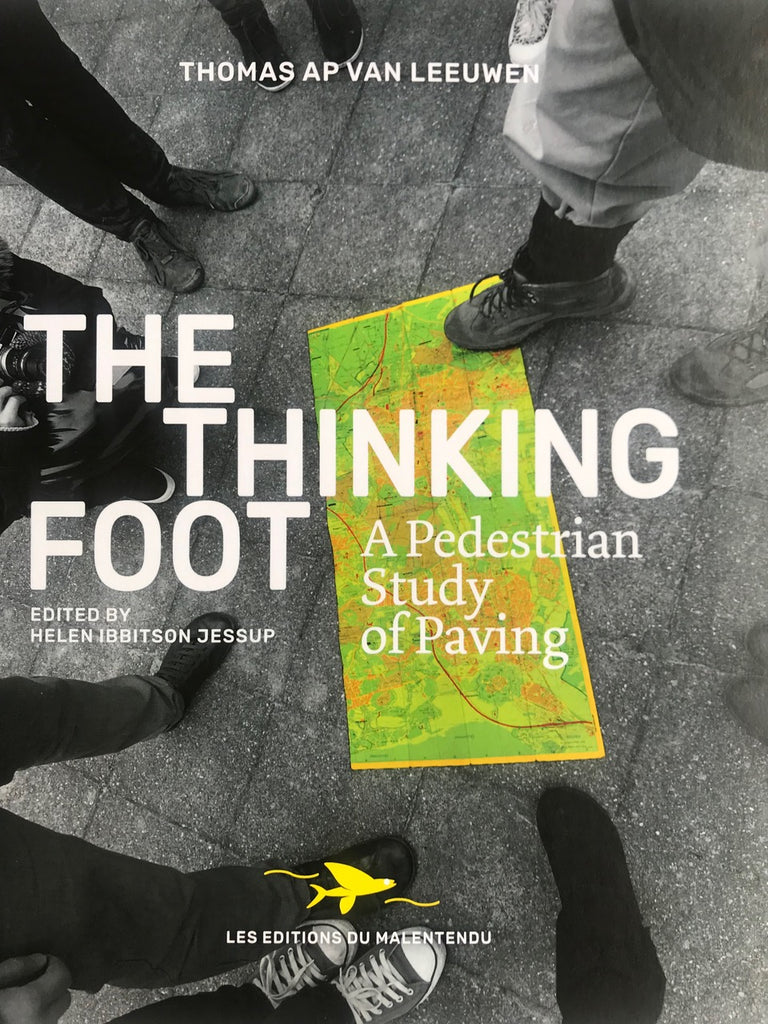 Jap Sam Books and Les Éditions du Malentendu have the pleasure to invite you to the book launch of
The Thinking Foot. A Pedestrian Study of Paving
by Thomas A P Van Leeuwen on Wednesday November 15th at the Vasari Huis of the Vrije Academie in Amsterdam.
Walk-in at 18:00, programme starts at 18:30
RSVP for this event by sending an e-mail to news@japsambooks.nl 
The Thinking Foot
is an illustrated essay that focusses on the history and practical aspects of paving, emphasizing its transformation of the Earth's surface into a communal theater of civilization. 
Design by Joseph Plateau Grafisch Ontwerpers / Eliane Beyer, and edited by Helen I. Jessup.
Published by Les Éditions du Malentendu, an imprint of Jap Sam Books. 
Pre-order
The Thinking Foot
>>>
Ronja Driessen