Media Lecture by Ben Schouten for the Dutch Media Week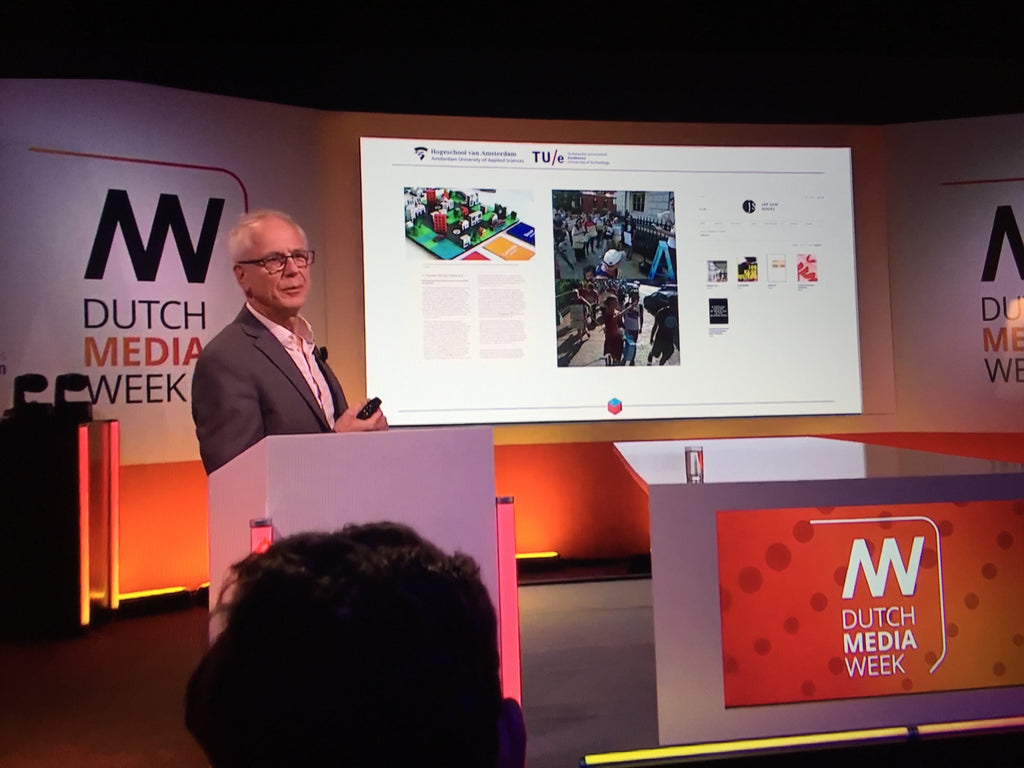 This week during the Dutch Media Week, Professor Ben Schouten gave a media lecture on play and games in the context of 70 years of television in the Netherlands. He also paid attention to the publication Playful Empowerment. The New Role of Play in Society, which will be published by Jap Sam Books in 2022.
The publication, with as basis the research of Prof. Dr. Ben Schouten and Dr. Gabriele Ferri, highlights the influence of contemporary (digital) play to our (digital) culture and society, and thus offers a historical perspective alongside a number of other perspectives such as design, the role of data and computer technology. The creators of this book want to contribute to the discussion around game addiction and show that there are other ways to talk about game and emphasise precisely the integration into society and cultural significance of new digital game forms .
The book concept stems from a collaboration between Ben Schouten, game researcher and visual artist and Gabriele Ferri, specialist in the latest developments in urban games. Complemented by a team consisting of: Ed van Hinte, writer, critic with experience in game design, Renate Boere, graphic designer with experience in game design, game designer Menno Deen and final editor/publisher Eleonoor Jap Sam. 
Made possible with the support of the Stimuleringsfonds Creatieve Industrie, NWO/TU/e, Technische Universiteit Endhoven, Amsterdam University of Applied Sciences.
The Dutch Media Week is a hybrid event that can be visited till 10 October, for more information and the program go to: www.dutchmediaweek.nl