Launch "Tools for Collective Learning" 4-5 November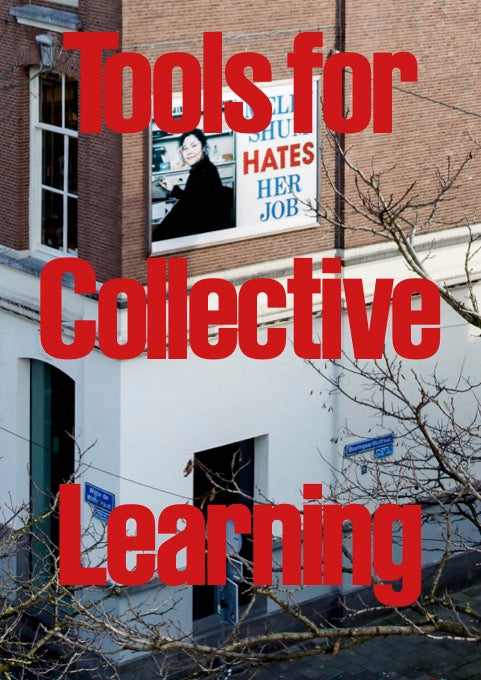 Friday November 4th the new publication Tools for Collective Learning wil launch at Kunstinstituut Melly. This 
publication about Melly's Name Change Initiative is co-published with Kunstinstituut Melly. The program is part of a weekend of celebrations featuring conversation, screening, performance and refreshments.
The evening's program will feature an address at 6PM by guest of honor Rotterdam Alderman Said Kasmi, as well as the presentation of a Melly TV compilation reel, and followed by celebration with light-fare and refreshments.
Saturday November 5th there is a special keynotes program in honour of the launch. This keynote asks: What does it take to change? We proudly welcome keynote guest Gaëtane Verna, Executive Director of the Wexner Center for the Arts, former director of the Power Plant Contemporary Art Gallery Toronto and a leader in the field of contemporary art and education.
Responding to the 'Tools for Collective Learning' publication, Verna will address the question: "What does it take to change?". This will be followed by a Q&A moderated by Lilith Magazine's Hasna el Maroudi, as well as guest respondent Sarah Robertson of Bristol Beacon, an institution which also changed its name in a multi-year process from 2018 to 2020.
Tools for Collective Learning is a publication that brings together multiple voices and perspectives reflecting on the institutional pathways for change of the Name Change Initiative. The publication documents the 'Collective Learning' methodology by which the name changed to Kunstinstituut Melly from Witte de With Center for Contemporary Art. The book reflects on both the symbolic and structural transformations of Kunstinstituut Melly, its institutional culture, its audiences, and its ongoing mission for social responsibility and multi-vocal heritage.
Tools for Collective Learning is designed by Julie Peeters, and features contributions by Teana Boston-Mammah, Tayler Calister, Sofía Hernández Chong Cuy, Callum Dean, Rosa de Graaf, Boutaina Hammana, Michiel Huijben, Wooseok Jang, Stijn Kemper, Alex Klein, Jessy Koeiman, Prem Krishnamurthy, Rolando Vázquez Melken, Yahaira Brito Morfe, Nina Schouten, Alexander Tanazefti, Emily Turner, Aqueene Wilson, Yan Zhihan and Vivian Ziherl.
More information >>>
Pre-order Tools for Collective Learning 
English edition >>>
Dutch edition >>>
Ronja Driessen