Book launch - "Displace" - January 21st Looiersgracht 60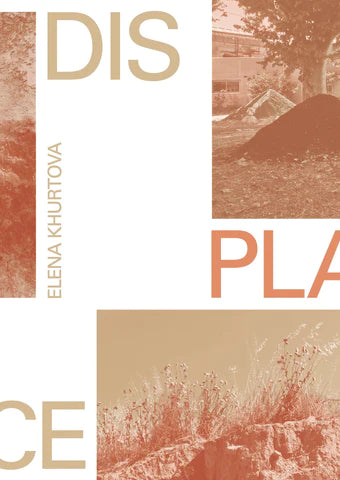 As part of the
Archive Event VII:
Honeycombing 
(a dual presentation from artists Elena Khurtova and Marie Ilse Bourlanges) t
he launch of the limited edition artist book 
Displace 
by artist Elena Khurtova will take place on Saturday January 21st. 
Displace
 explores the process of entering into a dialogue with soil as a living entity and offers an intimate insight into Elena Khurtova's research, process, and personal connection with displaced soils. Mediating with excavated soil management terrains in Aix-en-Provence in the South of France, Elena Khurtova welcomed 45 tonnes of displaced soil in the garden of 3bisF. With essays by writer Amelia Groom and the artist, 
Displace
 addresses the materiality of soil through an interplay of imagery, text and tactility. Elena Khurtova and graphic designer Tariq Heijboer have applied these very soils as pigments in a duo-color offset print resulting in an artist book that represents the artistic process of collaborating with soil.
Book launch
Saturday January 21st 15:00-17:00 Looiersgracht 60
During the book launch there will be a reading of essay contribution Longer thoughts than mind can have by Amelia Groom, followed by a discussion between the artist, researcher and curator Maddie Rose Hills and graphic designer Tariq Heijboer.
To attend one or both of the events of January 19th and/or January 21st, please RSVP to info@looiersgracht60.org and indicatie which event you would like to attend. During the events we will be present and we will have publications with us for sale.
The installations can be viewed from Thursday Januari 19th until Saturday January 21st, every day from 12:00-20:00
To read more about the artists and their respective projects and research >>>
Ronja Driessen