Book Fair: Miss Read, 22-24 September, Berlin (DE)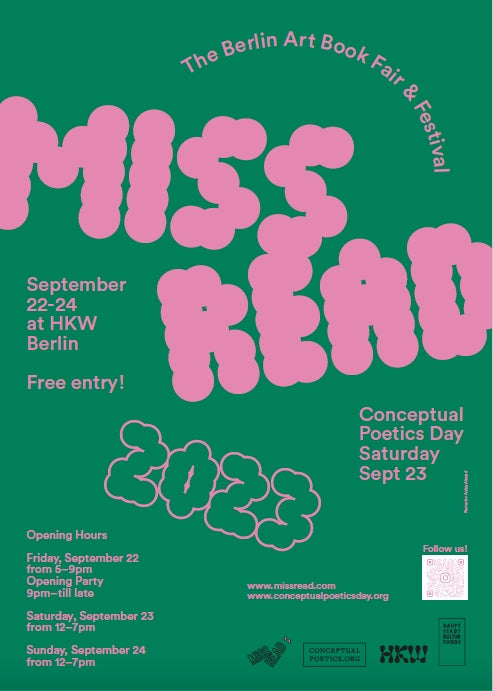 We are looking forward to our next art book fair, Miss Read 2023 in Berlin! Come by our stand for a chat and the opportunity to leaf through our publications, we will bring the latest launches as well as a selection of our backlist. 
The fair takes place at Haus der Kulturen der Welt from september 22nd through the 24th, free entry. On Friday the fair will be opened from 5pm until 9pm followed by the opening party! On Saturday and Sunday the fair will be opened from 12 until 7pm. 
Miss Read brings together a wide selection of the most interesting artists/authors, artist periodicals and art publishers and is accompanied by a series of lectures, discussions, book launches and workshops exploring the boundaries of contemporary publishing and the possibilities of the book.