22-24.11.2019 Printing Plant Art Book Fair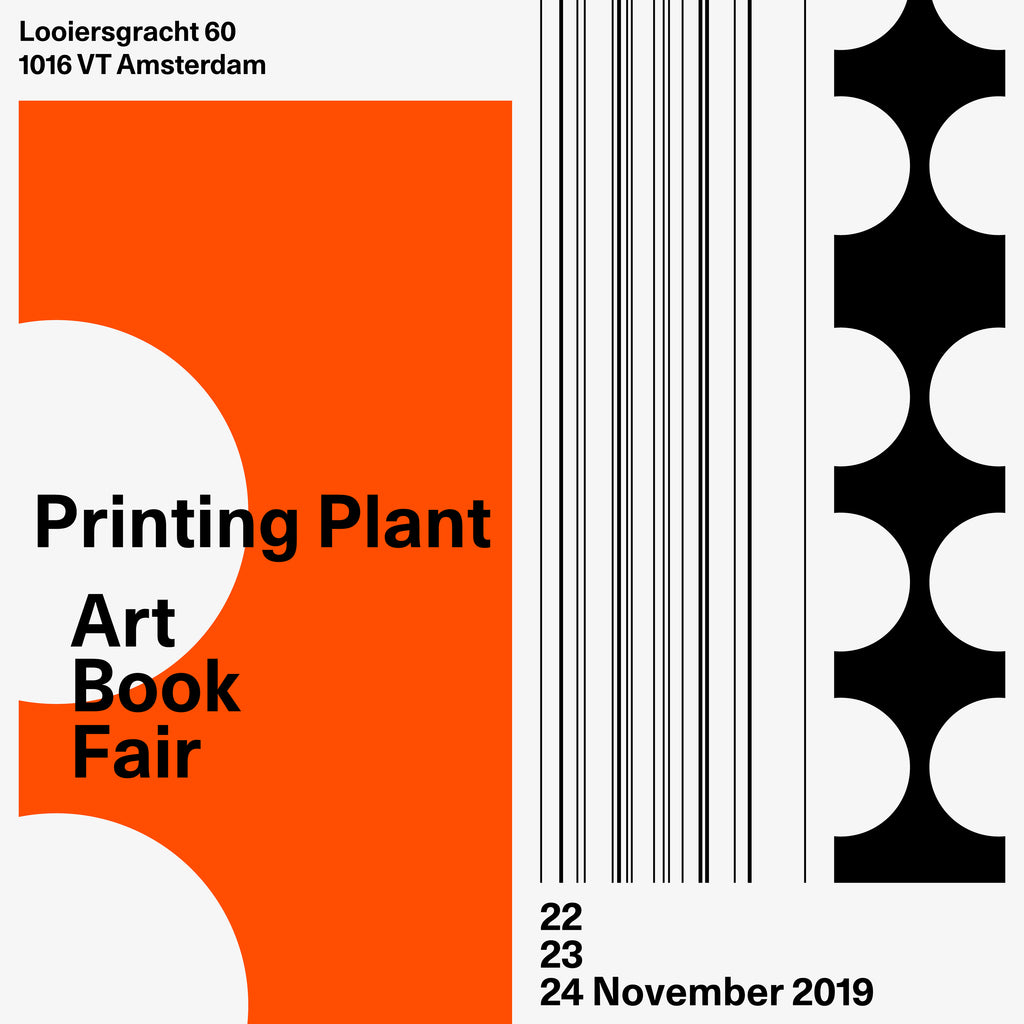 This weekend you can find us in Amsterdam at Printing Plant Art Book Fair, Looiersgracht 60! On Sunday November 24, 16:30-17:00 hrs editor Rob Perrée will present the new monograph Remy Jungerman. Where the River Runs, in Room for Books. 
In conjunction with Amsterdam Art Weekend, 22 - 24 November 2019, Looiersgracht 60 is delighted to present the second edition of Printing Plant- an intimate three-day art book fair for like-minded, independent publishers and interested audiences. With over 80 (inter)national publishers, 'Printing Plant' presents a remarkable selection of artist editions, catalogues, books, monographs, periodicals and zines that are generally unavailable in bookshops.
Independent print culture has a rich history in Amsterdam, yet there are very limited places in which artists and publishing houses can present their work to the wider public. Printing Plant was founded in order to fill this gap. Looiersgracht 60's unique exhibition space, still bears visible traces of its past as a cardboard and paper factory that also printed pamphlets, posters, limited-editions and cards for artists and museums. Looiersgracht 60's commitment to commemorating the building's long-standing connection with the artistic community makes it an ideal place to present an art book fair and pay homage to the important legacy of the medium in Amsterdam.
For more information and opening hours: Printing Plant