12.10.2019 Book launch & exhibition RATTLE! RATTLE! IDE ANDRÉ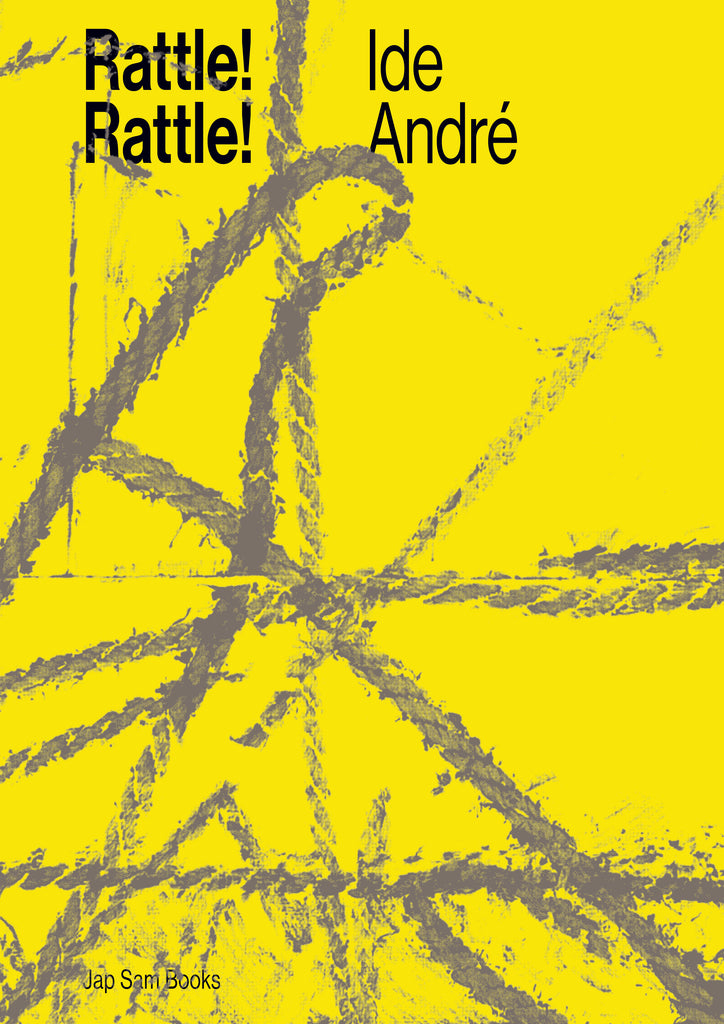 Gerhard Hofland Gallery presents RATTLE, RATTLE!, the first solo exhibition by Ide André (1990, NL) from October 2 - November 16, 2019.
Opening reception: Saturday 12 October, 17:00 h. 
Location: Gerhard Hofland Gallery, Amsterdam, Bilderdijkstraat 165 C, 1053 KP Amsterdam. gerhardhofland.com 
On this occasion Ide André will be awarded the Sieger White Award 2018. This bi-annual prize is awarded by the Prins Bernhard Culture Fund to young talented artists that propel contemporary painting to new levels, and serves to stimulate the artist to further explore and develop their practice.
The publication related to the Sieger White Award, published by Jap Sam Books,  will be released during the opening. Rattle, Rattle! Ide André will be handed over to Ide André by Jan de Ruiter, chairman of the Sieger White Foundation. Following this event, there will be a performance by the artist himself.
Each painting by Ide André forms the sediment of an energetic act. The works show the traces of his actions, as if we are looking at visual scores or seismographic registrations. But it's not only about the gesture of the painter. For André each painting forms part of a greater whole, a kind of 'arrested action'. In his latest series (RRR), André is mainly working with rope and cables. The dynamic appearance of the rough and energetic traces they leave behind on the canvas open up a whole new world of references and structures. André: 'The work starts to resonate, like a self-writing poem, Real Rhythm Rhymes.'
'André's paintings are often described as 'direct', but that term does not do the works justice. His paintings show the world only indirectly, as impressions, shadows, reflections or negatives of something that no longer exists. They are afterimages of something that has disappeared or ended, something that is definitively in the past. That something is the energetic excess, the decisive action, the vital gesture that has fascinated André since he wrote a paper on 'The Act in Painting' while a student. But when we look at the painting, that one-off action has already taken place. The painting is like the debris when the party has come to an end: the morning after. We look at it and wonder what has taken place here.' – Dominic van den Boogerd (art critic)
Ide André (1990, NL) lives and works in Arnhem. In 2015 he graduated from ArtEZ Arnhem, the performance department, where he was tutored by Alicia Framis. The art magazine Metropolis M reviewed his work in the issue 'Best of Graduates' 2015. Invited by curator Hanne Hagenaars, André took part in the Gelderland Biennial. Living, Giving in 2016. That same year, he received an Emerging Artist's Grant from the Mondriaan Fund. In 2018, together with artist Koen Delaere, André developed the research project  'Performance Picture'. The project resulted in the duo exhibition Shake Rattle & Roll at Park, Tilburg. André's work has been shown in several exhibitions in the Netherlands and Germany and has been acquired by several collections, including De Groen Fine Art Collection, Province Gelderland Art Collection and MAL Collection.
Jap Sam Books