Preview upcoming launches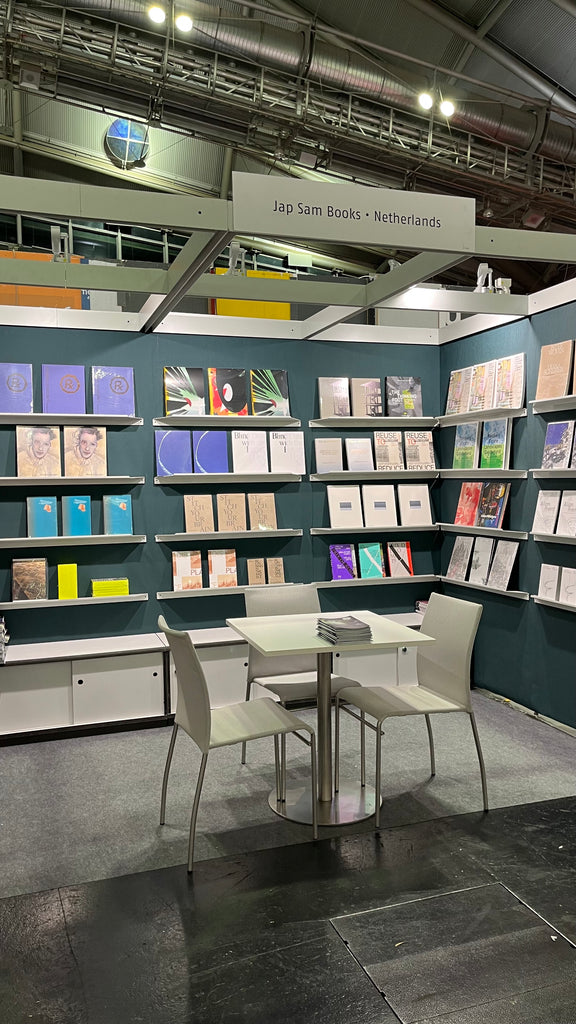 During the Frankfurter Buchmesse, visitors will get the change to get an exclusive preview of the upcoming launches you see below. Official launches will take place soon!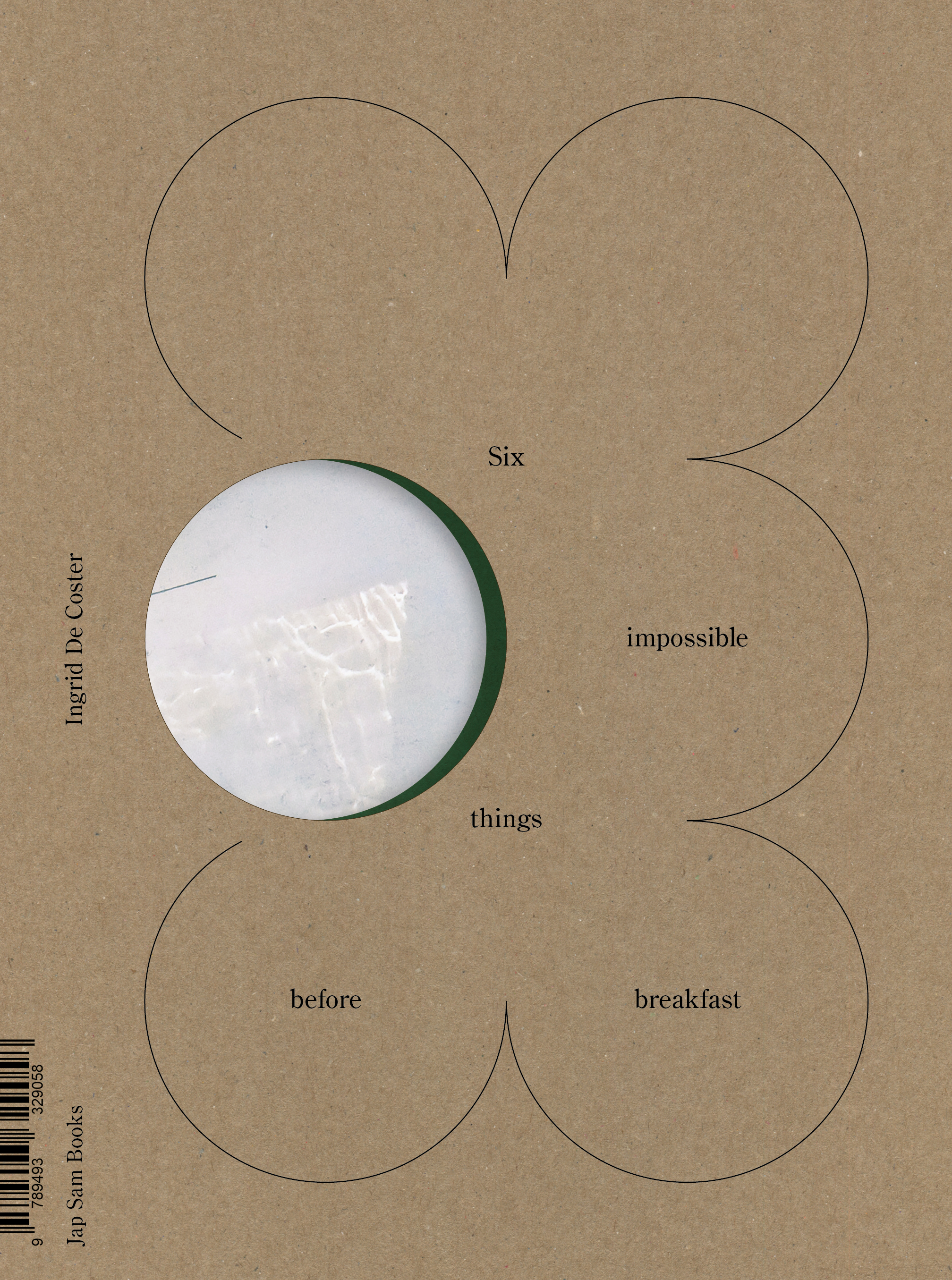 How do you make a book about a period that is behind you? The publication
Six impossible things before breakfast
is a journey across twenty-five years of Verzameld Werk [Collected Work] and beyond. Verzameld Werk was an open house in the heart of Ghent. A playground for designers and guests, architects, and artists. Tailormade by thinkers and doers. It was founded in 1991, with Ingrid De Coster as one of its founders.
Idea by Ingrid de Coster, fellow travellers Bas Schever and Loes Verstappen, and design by Loes Verstappen with Ingrid de Coster. 
The official launch event in Brussels (B), will be announced soon.
Pre-order
Six impossible things before breakfast 
>>>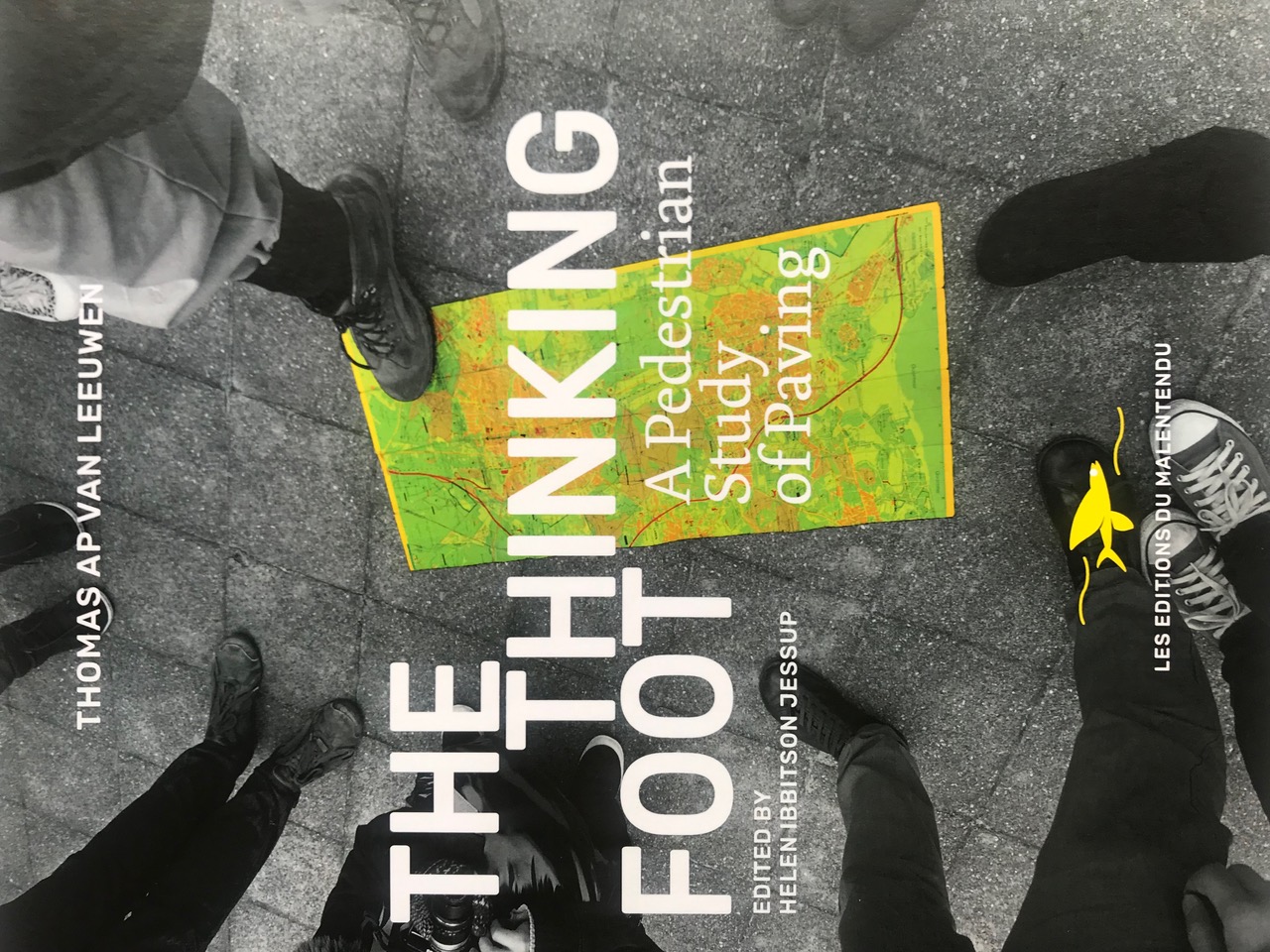 The Thinking Foot
is a study of history and associations. In method and form it claims to be no more (nor less) than an illustrated essay on the architectural expression of
surface.
It concentrates on the Earth on which we walk: not the Earth in depth (the underground world) nor the geological Earth, but simply the Earth as visible crust, as surface. 
by Thomas A P Van Leeuwen, edited by Helen I. Jessup, design by Joseph Plateau Grafisch Ontwerpers / Eliane Beyer, published by Les Éditions du Malentendu.
Official launch on November 15th at the Vasari Huis of the Vrije Academie in Amsterdam.
RSVP by sending an e-mail with 'RSVP' as subject to news@japsambooks.nl
Les Éditions du Malentendu is an imprint of Jap Sam Books.
Pre-order
The Thinking Foot
>>>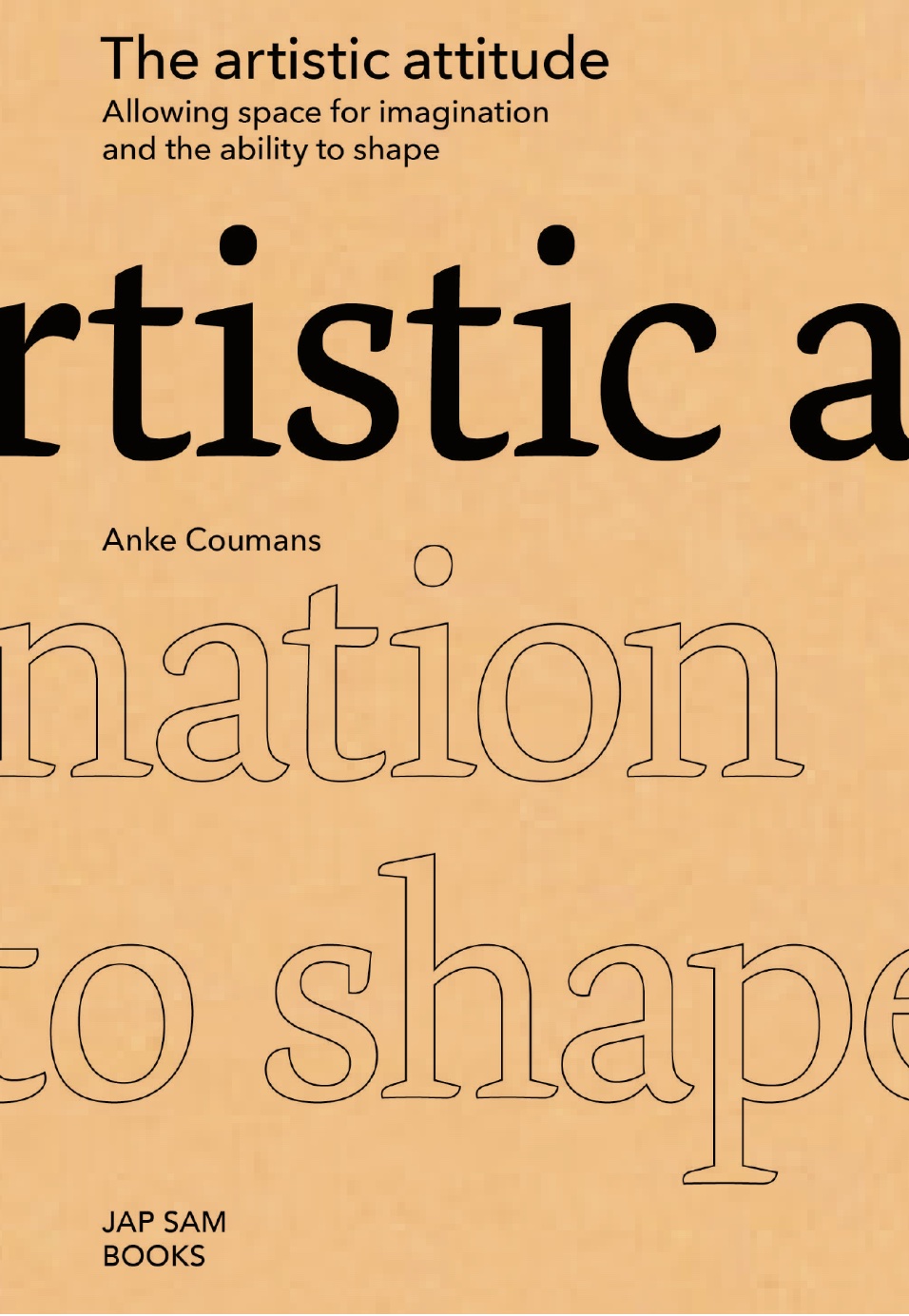 'In recent years, the practices of artists in non-artistic environments have set my mind in motion. Where before I could marvel at the visual outcomes of the artistic process and would want to understand how processes of creating meaning could be described, I am now particularly struck by the way in which artists are present, by their way of looking, how they make decisions, when and how they act, how they take responsibility. I have conversations with them and ask questions to better understand their processes, and I explore literature to find people with a similar quest. This process of moving and being moved lies at the heart of the book The Artistis Attitude - Anke Coumans
By Anke Coumans, i.c.w. Hans van Driel, design by MARK IT ZERO.
Official launch on November 9th.
An initiative of Anke Coumans, Professor Image in Context, Minerva Art Academy, Hanze University of Applied Sciences Groningen. 
Pre-order English edition 
The artistic attitude >>>
Pre-order Dutch edition De artistieke attitude
>>>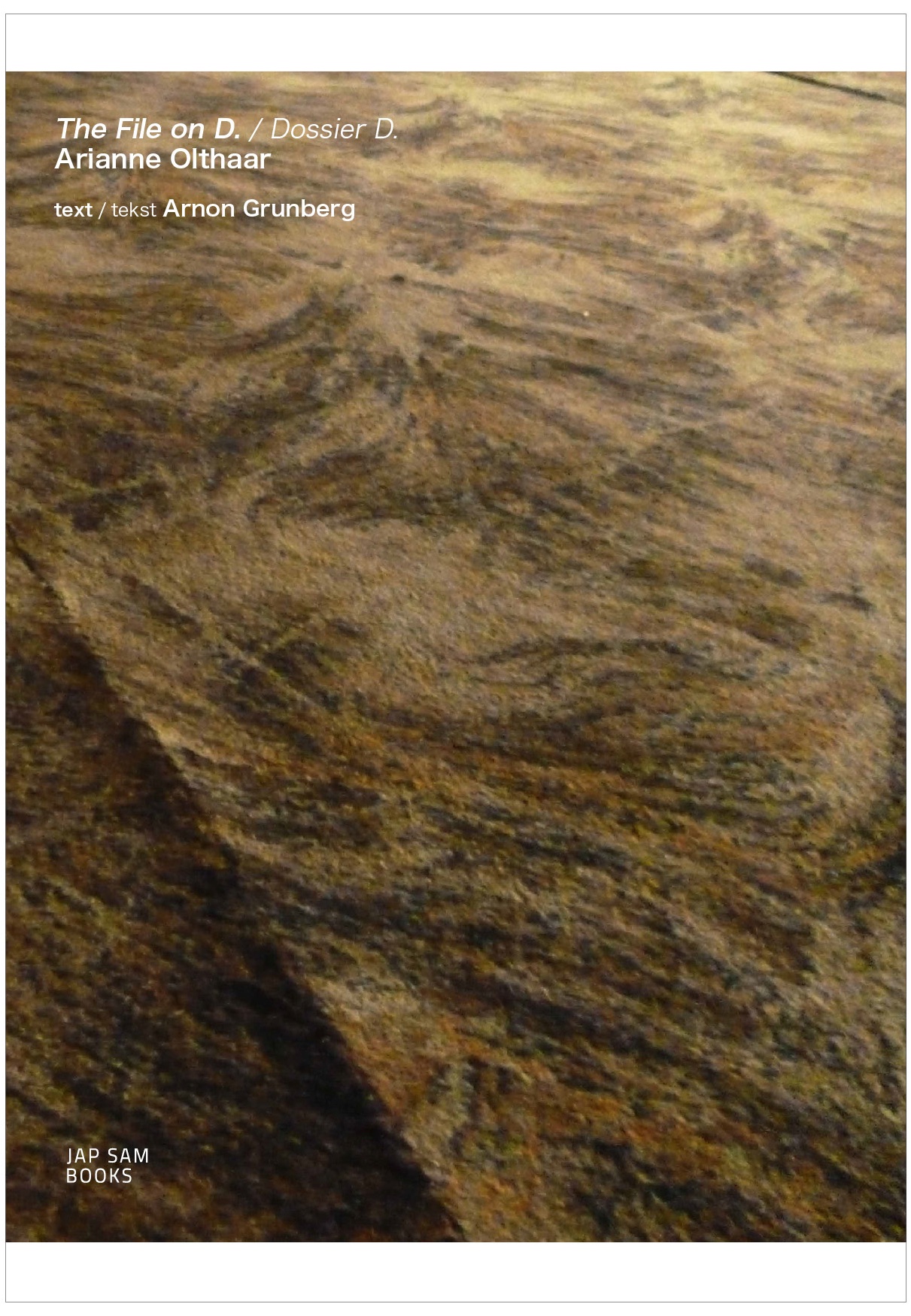 The fold-out book of photographs of hotel interiors in the former Eastern Bloc by visual artist Arianne Olthaar, challengges the imagination to create its own space and story while wandering through cinematic empty spaces.
By artist Arianne Olthaar, with a story inspired by the photographs by writer Arnon Grunberg, design by Studio Janneke Hendriks.
The official launch event in December will be announced soon.
Pre-order
The File on D. / Dossier D. | Arianne Olthaar
>>>
Ronja Driessen