Interview with Eleonoor Jap Sam at IDOART.DK and last week of December Bookshop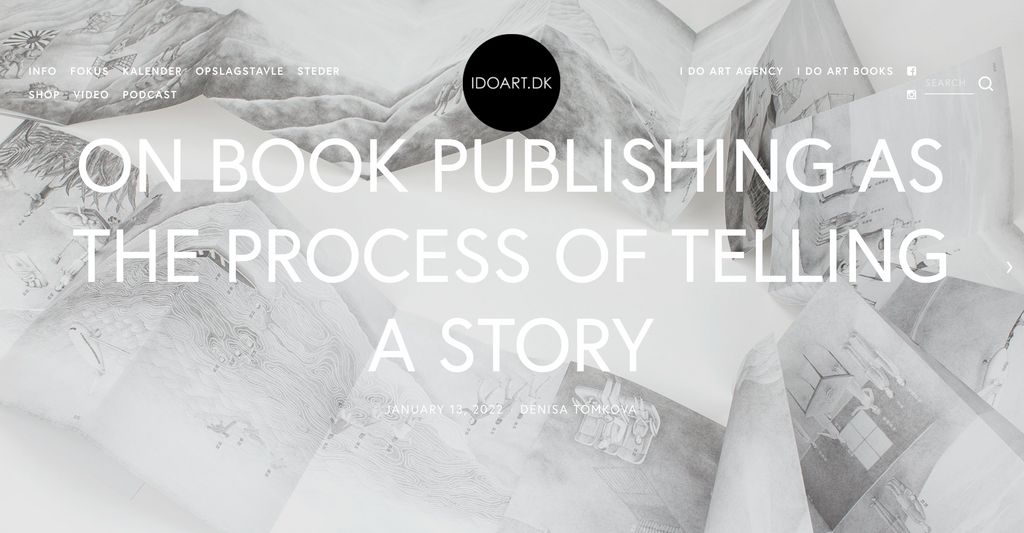 "Developing and publishing books is all about working together, thinking about how to tell the story and publish it in book form, and which peripheral elements you add such as an exhibition, a seminar or even producing a short film." - Eleonoor Jap Sam
On the occasion of the collaboration between Jap Sam Books and SixtyEight Art Institute researcher and curator Denisa Tomkova interviewed Eleonoor Jap Sam, founder and director of Jap Sam Books. This elaborate interview shines light on the vision of Jap Sam Books and our approach to publishing. We want to invite you to read the full interview, which is full of beautiful images of our projects as well. Eleonoor Jap Sam refers to already published books and mentions some upcoming projects in the interview.
"It is also important that within the book, the reader is given the freedom to really connect with the book. Many people 'find' books or are really looking for a particular book. Sometimes just to absorb the content, but often also just to have the book in your home bookcase. It remains a fascinating process, the richness of having books." - Eleonoor Jap Sam
Read the full interview here
It is the last week that the successful extended December Bookshop: Books as Art and Vision by Jap Sam Books exhibition can be visited in Copenhagen, Denmark. SixtyEight Art Institute has posted multiple reviews about books that can be viewed and bought at the exhibition on their instagram.
For information about visiting and content of the December Bookshop: SixtyEight Art Institute
Jap Sam Books