Book launches in Antwerp, 's-Hertogenbosch, Delft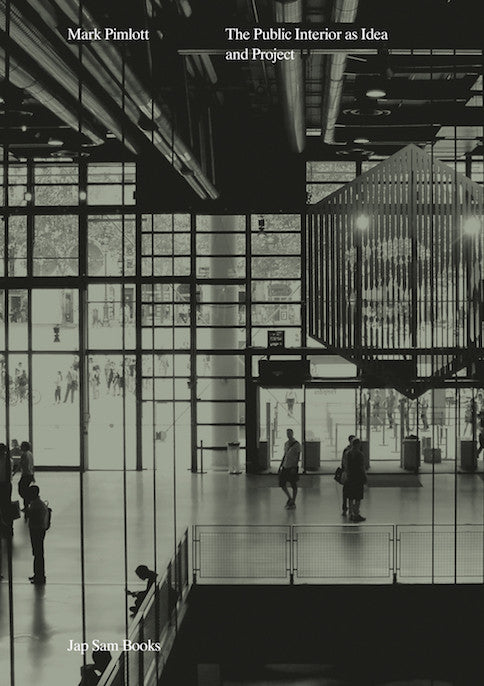 The Public Interior as Idea and Project
Book launch: Thursday November 3, 5.50 - 7 pm
Location: TU Delft Faculty of Architecture and the Built Environment, Julianalaan 134, 2628CR Delft, first floor, east wing, in corridor of Department of Architecture/ Chair of Interiors Buildings Cities/ 01.Oost.410
AND/AS
Friday 28 October at16.30 – 17.30 hrs
Location: kunstcampus deSingel, Desguinlei 25, 2018 Antwerpen, room 435
In celebration of its rich history in the arts and design community, the 350-year-old Royal Academy of Fine Arts in Antwerp undertook assembling a five-year overview of its arts research programs. In both text and image, AND/AS reflects on what research in the arts means for the artist, for art education and for the art world. The comfortably sized and well-illustrated book offers at its core visual insight into the strategies, processes and results of artistic research in a variety of disciplines including photography, painting, video and installation, revealing the unique approach of artists-researchers at the Antwerp academy.
The book launch is at ARTICULATE, a research festival organized by the Royal Academy of Fine Art Antwerp and the Koninklijk Conservatorium Antwerpen (AP Hogeschool).
For more information: http://www.articulateresearchdays.be/programma/
CONSUMING INSTINCT
Friday 28 October at 19.00 – 22.00 hrs
Location: Het Noordbrabants Museum, Verwersstraat 41, 's-Hertogenbosch
The book will be available at the opening of the exhibition 'In de ban van Bosch: Piet Breugel, Thé Tjong-Khing, Jan Fabre en Gurt Swanenberg'.
For more information: http://www.hetnoordbrabantsmuseum.nl